www.tumblr.com/blog/smarthouseremodeling
1. Plan simple
It's important to plan a simple as possible. Because not matter how you count every cent, it will also cost more. Start by recognizing your needs and plan around that. If you have a spouse, discuss with them about what needs to be changed and what can stay. It would mean fewer fights when both of you understands what each other and have a common ground. Be sure about how much you have in your bank account and take into account the cost. There will be sacrifices on your way towards your remodeled home.
2. Do a lot of research
The internet now offers so much free information on how to do any sort of remodeling, be it your foyer or your bathroom. If you want to convert a room, look at how it can be done with minimal changes. Try to avoid searching for things you don't need, like renovating the garage if that wasn't in your plan all along. Things have a way of snowballing. Get interior design magazines to see the options available and changes you can apply within your financial parameters.
www.tumblr.com/blog/smarthouseremodeling
3. Increase efficiency instead of size
You might not need to tear down walls to get a bigger kitchen, which will cost you more. You can consider removing space hogging old cabinets and replacing them with newer, pull-out drawers with racks for canned goods and utensils. Find ways to bring in natural light without making new windows. Reorganizing and maximizing what you currently have will make the most of your money too.
4. Draw a plan on paper
We visualize better when we can see it. Try drawing the changes you want on a piece of paper. Make sure you measure the walls, windows, doors and ceilings to get the right proportions. If you are not that good with drawing, use a graph paper. It doesn't have to look like it came from the architect's office, but at least you can see what you are trying to achieve.
5. Talk to contractors and electricians
Show them your drawings and ask them to quote a price. Once you get an estimated price back, reconsider your plans again. If you can do certain basic things like painting the wall or putting up wallpaper, consider doing it yourself. Don't do electrical components yourself unless you are actually really good at it. Rewiring is dangerous and should be done by experts.
www.tumblr.com/blog/smarthouseremodeling
6. Hire an architect
If your remodeling is just a small part, like say a bedroom, it's not worth it. But if you plan on redoing a big portion of your house, you should consider. Architects can help plan on what you already have, as well as make sure certain parts of the house are safe to change. The architect will probably give you suggestions you never considered in the first place. Your architect can also advise you on the building permits you'll need and maybe recommend any contractors to do your house. However, any changes you do should involve your spouse as well.
7. Get a loan
Once you have decided on the final shape of the house, get a loan from the bank. You should consider topping up with an extra 10-20 percent on top of the total cost as a cushion to cover any extra changes that might occur during construction. Consider checking out the bank rates in Arlington, VA.
8. Get the opinion of friends and family
Check with your friends or family who've done house remodeling before on the contractors they used. They might be able to recommend some who did a good job on their homes. It's worth it to listen to the issues they faced when they did their remodeling too.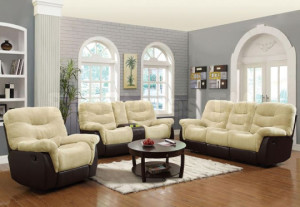 www.tumblr.com/blog/smarthouseremodeling
9. Building permits
Check with your contractor and architect about the building permits you will need to remodel your house. It will save you a lot of time if you make sure this is all done beforehand.
10. Scout for prospective contractors
List down the prospective contractors as recommended by friends and family. If not, try searching online. Arlington and Fairfax, VA has no shortage of contractors to choose from. Contact them and ask them to quote a price as well as an itemized billing for you to check and compare quantity versus quality. It will make a huge difference between the materials they use and also their experience. Reputation is important. It shows if they will deliver as promised.
11. Negotiate the price
Once you have received the quotations, negotiate with the prospective contractors. For big projects, contractors are usually willing to negotiate. Small shavings here and there can lead to big savings. Simple things that you can do like – disposing of the trash, painting, hanging the drywall can save you money.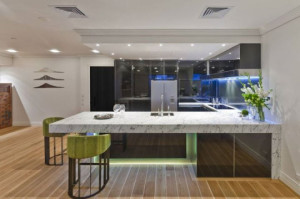 www.tumblr.com/blog/smarthouseremodeling
12. Hire your contractor and add contract provisions
If you are getting your roof done, you should consider setting provisions in your contract for rainy days. Literally. For example, state provisions regarding completion before rainy season. This could help prevent any property damage. Or provisions on the completion date. However, not all contractors will be obliged to do so. Discuss with them and see how it goes.
13. Check on the work on a daily basis
It's important to drop by and see the progress of the work done. It easier to see how it will turn out as the building commences. And if you notice certain things missing like power outlets or vents, you can inform your contractor immediately. As the construction progresses, small mistakes will end up buried and more expensive to rectify later on. But don't get in the way of their work though. Avoid cutting corners as it might cost you more later.